Meet the Management Team
Our management team has significant industry experience and is dedicated to providing highly reliable quality controls that allow our customers to obtain accurate results when running critical tests on a range of instruments.
Rick Berard
Chief Executive Officer
Rick is responsible for the developing the vision and strategy of More Diagnostics, along with leadership and management of the overall business. His 20+ years' experience as a life science executive enables him to provide valuable insight to the growth of our company.
He loves outdoor activities, which is one reason why he chose to live on the central California coast. A perfect day for Rick is a long hike with his wife and dog among the sweeping vistas of our stunning coastline, followed by a visit to a local family-owned winery. Rick received his B.S. from US Coast Guard Academy and his M.S. from Lesley University.
Contact Rick
O: 805.528.6005
C: 978.835.2748
E: rberard@morediagnostics.com
Let's Connect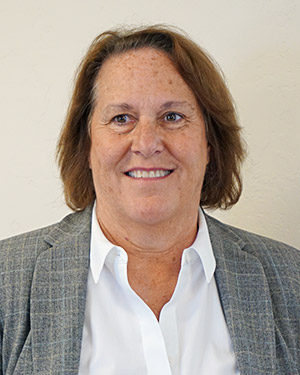 Mary Powers
Chief Financial Officer
Mary Powers is a hands-on strategist & experienced financial executive with more than 25 years of experience in financial leadership positions. She currently serves as the company's Chief Financial Officer with responsibility for the company's financial operations and provides strategic guidance across multiple department functions. Her industry experience with accounting, purchasing, HR, and legal, has provided a deep understanding of business development.
Mary joined the Company as Treasurer in 2005 after a successful career with "Share our Strength" N.P.O. as Chairperson. Mary has a love for surfing, wine and music.
Contact Mary
O: 805.528.6005
E: mpowers@morediagnostics.com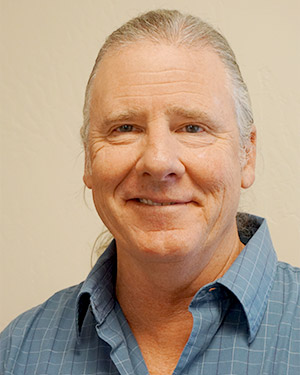 Dan Ecklund
Chief Operations Officer
Daniel Ecklund is the Chief Operations Officer at More Diagnostics Inc. where he is responsible for the company's operations serving clinical and research customers and partners. He and his team are responsible for the development, manufacturing, complying with regulations, and distribution of all manufactured products. His is committed to ensuring high product quality, on time delivery, and customer satisfaction.
Dan joined the Company in 2002. Experienced in owning and managing multiple estaminets in Northern California. He is a graduate of Cal Poly State University, in San Luis Obispo with a B.S. Degree in Dairy Husbandry and Dairy Foods Manufacturing. He has extensive palette for food and drinks, dog lover , eccentric music, and being an outdoorsman.
Contact Dan
O: 805.528.6005
E: decklund@morediagnostics.com
Harry Holden
Chief Compliance Officer
Harry Holden, our Chief Compliance Officer, is responsible for the development and execution of the regulatory and quality strategies of More Diagnostics Inc. Harry has spent 25 years overseeing regulatory affairs and quality assurance. In addition he has 30 years of experience in hospital laboratories as an ASCP Certified Medical Technologist.
Harry has a B. S. in public health microbiology and an M. B. A. Degree. Harry is active in the community as a Scout leader and Eagle Scout Coach.
Contact Harry
O: 805.528.6005
E: hholden@morediagnostics.com
Jasmine Moore
Chief Marketing Officer
Jasmine Moore leads the More Diagnostics Marketing, including developing and implementing marketing strategies and supporting customer and client relations. Jasmine joined More Diagnostics in 2012 and currently serves as the Chief Marketing Officer. Her unique experience across multiple laboratory sites provides an exceptional perspective for pursuing and supporting industry sales and an understanding of the clinical diagnostic laboratory environment.
Jasmine joined More Diagnostics in 2012 and values growing with the company. She has an active lifestyle with three boys and enjoys hiking and camping on the central coast.
Contact Jasmine
P: 800.758.0978
C: 559.269.0257
E: jmoore@morediagnostics.com
Let's Connect