Meet the Management Team & Staff
Our staff has significant industry experience and is dedicated to providing highly reliable quality controls that allow our customers to obtain accurate results when running critical tests on a range of instruments.
Endre Vargha
Chief Executive Officer
Endre joined More Diagnostics in 2017 to assume the leadership of the company. His background includes significant business experience in manufacturing, product development, marketing and management consulting in multiple industries. Previous companies include Burroughs/Unisys, Nu-kote International, Robertshaw Controls, Cognitive Solutions, Datamax-O'Neil, as well as several startups. Endre has a B.S. Electrical Engineering degree from Kettering University and an M.B.A. from Wayne State University in Detroit, Michigan.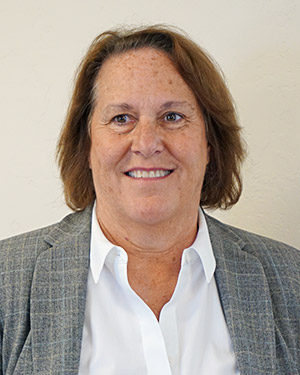 Mary Powers
Chief Administration Officer
Mary oversees all the administrative functions of More Diagnostics including accounting, purchasing, HR, legal and business development. She joined the Company as Treasurer in 2005 after a successful career with "Share our Strength" N.P.O. as Chairperson. In addition to her responsibilities for financial operations she has a wealth of experience in assuring our customers' satisfaction.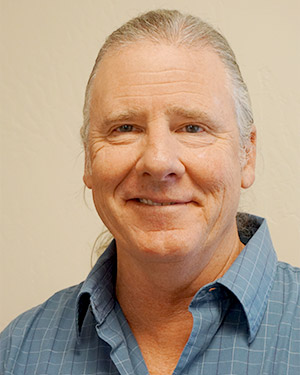 Dan Ecklund
Operations Manager
Dan oversees the manufacturing operation. He is compassionate about assuring customer satisfaction in delivering the products on-time that meet the requirements and comply with all regulations. Dan started his career with the Company in 2002. Prior to that he owned and managed a couple of coffee houses in Mountain View Ca. He is a graduate of Cal Poly State University, in San Luis Obispo with degrees in Dairy Husbandry and Dairy Foods Manufacturing.
Harry Holden
Quality Assurance & Compliance Officer
In addition to managing the quality function, Harry is responsible for overseeing our regulatory affairs. He has worked at More Diagnostics for over 20 years and has 30 years of experience in hospital clinical laboratories as an ASCP certified medical technologist. Harry has a B.S. Degree in public health microbiology and a M.B.A. Degree.
Emily Carnahan
Production & Lab Manager
Emily joined More Diagnostics in 2018. She is responsible for quality assurance testing and the manufacturing of the controls supplied by our Company. Prior to that Emily worked in Acute Myeloid Leukemia research at City of Hope's National Medical Center. She has a B.S. Degree in cell and molecular biology and a M.S. Degree in stem cell research and regenerative medicine from CalPoly State University in San Luis Obispo, California.
Jasmine Moore
Sales & Marketing
Jasmine started working at More Diagnostics 7 years ago, and recently assumed the Sales and Marketing position. She has over 18 years of experience in medical laboratory field including working at Community Regional Medical Center - Fresno. Jasmine is passionate about meeting the needs of the clinical laboratory technicians and their patients.
Nancy Churchill
Inside Sales & QAP Coordinator
When you call us on the phone, the chances are most likely the voice you'll hear is Nancy's. She has been with the Company for over 10 years and oversees keeping the flow of information from the customers to right person. Nancy is also responsible for maintaining the Quality Assurance Program (QAP) system capturing the peer group data to assist with trouble shooting any issues should they arise.